The structure of polyacrylonitrile based carbon fibres as studied by electron spin resonance and other electronic properties
Assabghy, Fadel Y. I.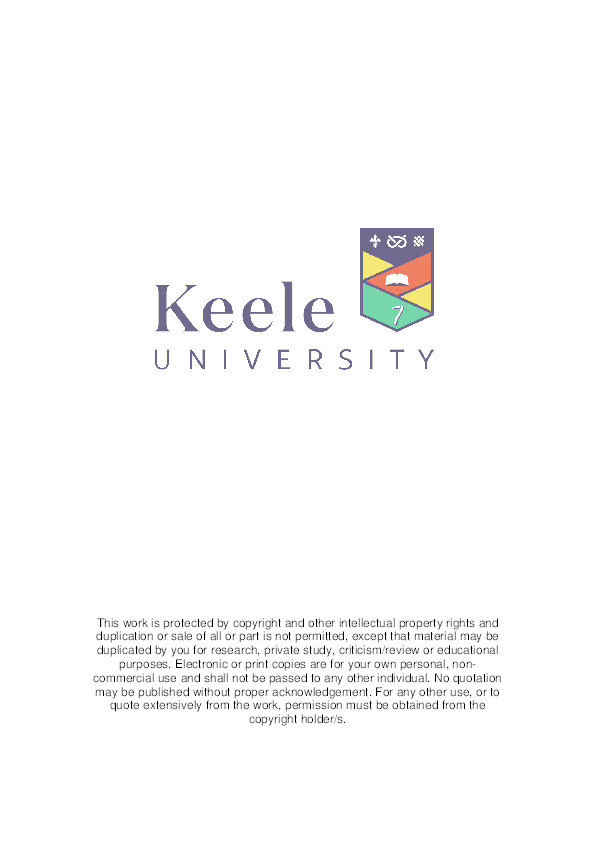 Authors
Abstract
In view of their recently acquired technological importance, the structure and properties of carbon fibres are currently receiving considerable attention. Although the use of electron spin resonance (CSR) in the study of carbons and graphites has long been established, the application of this technique specifically to carbon fibres has not been previously reported. In this thesis the ESR characteristics of a number of high temperature fibres is investigated, in conjunction with other electronic properties such as the thermoelectric power (TEP), the magneto-resistance and the electrical resistivity.
The discovery of an anisotropy in the g-value of the ESR absorption of carbon fibres has made it possible to confirm that the graphitic crystallites, which make up the fibre structure, are preferentially aligned with their basal planes parallel to the fibre axis. This anisotropy is shown to be insensitive to slight crystallite misalignments, but on the other hand it clearly affords a good measure of the deeree of graphitization in carbon fibres and indicates that crystallite development in these materials always remains inferior to perfect single crystal graphite. This is in line with their nominally non-graphitizing nature.
Comparing the ESR information with the results obtained from the other electronic properties investigated, reveals that the heat treatment temperature (HTT) of l7S0°C is associated with a major electronic change in the structure of these materials. The processes occurring at this HTT are discussed in terms of the available structural and band models in the carbon field. It is suggested that the appearance of the g-shift in this region is controlled by a critical interlayer or c-spacing in the graphitic crystallites. Furthermore
it appears that the stresses formed in the material during the process of heat treatment are annealed in this region and this possibly plays a more significant role in the appearance of negative magneto-resistance that hitherto suspected.
It is found that hot stretching carbon fibres invariably produces a change in all the properties investigated, in the direction of increased graphitization.
Finally it is shown that correlation between the properties of different fibres can be satisfactorily achieved when these are expressed in terms of the g-anisotropy, which it is suggested, affords a good practical measure of graphitization or 'graphitic order' in these materials.
| | |
| --- | --- |
| Publication Date | Aug 1, 1970 |
Files
AssabghyPhD1970.pdf (6.3 Mb)
PDF
Downloadable Citations