Investigations of carbon fibres and their precursor materials by E.S.R. and related techniques
Cooper, Ernest Geoffrey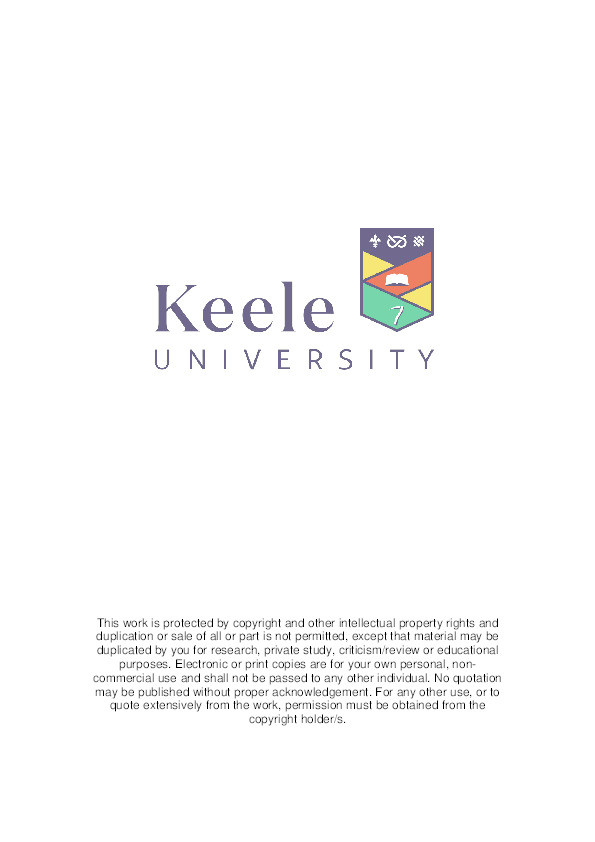 Authors
Abstract
The desirable mechanical properties that have lead to the manufacture of carbon fibre laminates for aerospace applications are developed in fibre heat treated in excess of 1000°C. The research group at Keele made an exhaustive study of these high temperature fibres by electron spin resonance (ESR) and other electronic techniques.
However, we report here a similar investigation of the electronic processes in carbon fibre heat treated below 1000°C as established by ESR, electrical conductivity and thermoelectric power (TEP) measurements.
We established that the g-value of the ESR spectrum was anisotropic indicating that even in the early stages of heat treatment the free spins are associated with layer planes which are preferentially aligned along the fibre axis. The results tend to indicate that excessive preoxidation hinders the structural development within these fibres.
The electrical conduction takes place by a process of 'electron hopping* between localized sites beyond the nearest neighbour separation. This process of conduction implies a disordered structure, however we find that the result is not inconsistent with our model as the hopping appears to take place along two dimensional layer planes.
The spin-lattice relaxation processes were also determined and it is evident that the spin system is not efficiently coupled to the lattice.
In addition to the study of the thermal degradation of the precursor materials we also applied the ESR technique to a study of the free radicals produced in the precursors by mechanical degradation and by irradiation damage. Tentative assignment of the free radicals produced by irradiation damage was made.
| | |
| --- | --- |
| Publication Date | Aug 1, 1977 |
Files
CooperPhD1977.pdf (6.7 Mb)
PDF
Downloadable Citations