School leadership and the primary curriculum: development and practice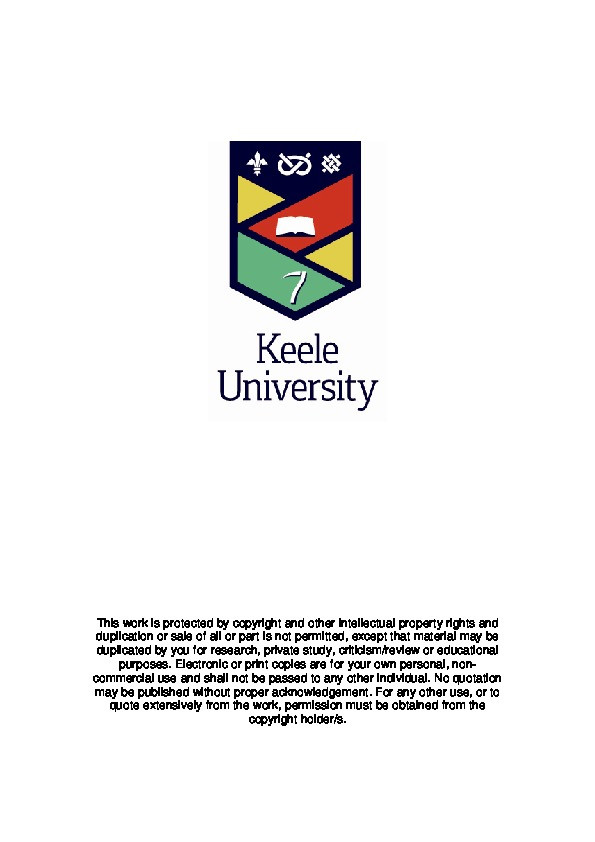 Abstract
The structure of this critical commentary is that required for higher doctorates as outlined in the Keele University: Code of Practice on Postgraduate Research Degrees. The submission focuses on: 74 items in refereed journal articles; 7 Press items, commissioned journal articles and other publications; 18 books; and, 12 book chapters. Special reference is placed on the period since 2003, during which the bulk of the material has been produced.

The commentary outlines that the publications that make up this submission encapsulate a career of thirty-five years during which the writer has been a school-teacher, head-teacher, Lecturer, and Professor of Education. It is explained that this body of work encompasses two interconnected themes, including the development and practice of leadership in education and the primary curriculum. Overall, this submission, totaling 750,000 words of material where the writer was sole author, within an overall submission totalling approximately two million words, has contributed to the ongoing discourse on educational leadership and the primary curriculum through a sustained programme of original research and publications.

It is stated that the range of influence of this material has been broadened to international status through comparative research that has included work on leadership training in North America, Australasia and Europe. Centrally, it is claimed that this work has contributed to the movement towards a more complex conceptualisation of pedagogy and andragogy that seeks to encourage a more reflexive, research-led and praxis-based approach to teaching and learning. It is argued that the writer has thus made a long-term contribution to the development of knowledge within the discipline of Education.
| | |
| --- | --- |
| Publication Date | Jun 1, 2014 |
Files
Brundrett DLitt 2014.pdf (19.4 Mb)
PDF
Downloadable Citations