Acute flares in knee osteoarthritis
Parry, Emma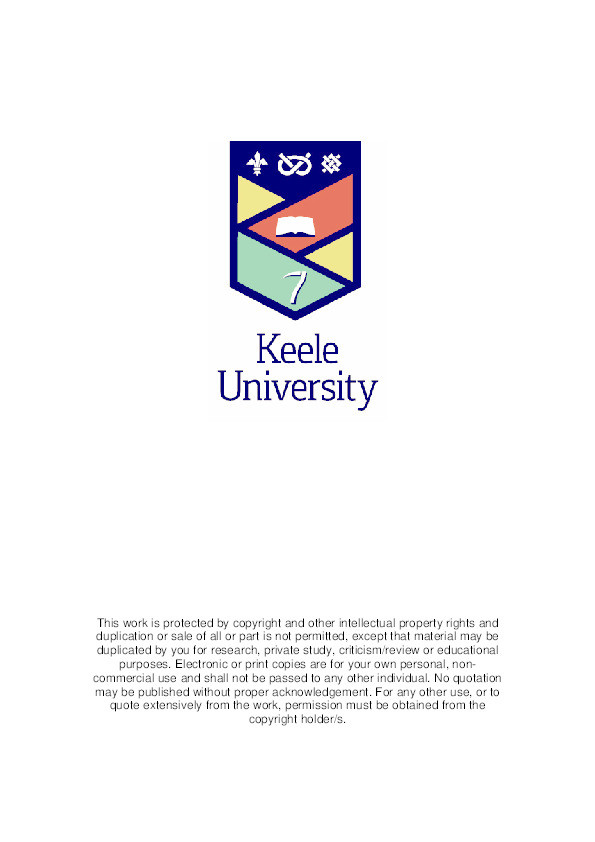 Authors
Abstract
Osteoarthritis affects 8.75 million people in the United Kingdom. Acute episodes of pain ("acute flares") may be an important, although poorly understood, part of its natural history. This thesis is a mixed methods study of acute flares in knee osteoarthritis, exploring how to define them for the purposes of research, their frequency, nature, impact, and possible causes.
My systematic review of 69 studies found a variety of ad hoc definitions and concluded that key domains used to define acute events in other chronic conditions - worsening signs/symptoms, minimum duration, speed of onset, impact - could provide the basis for future consensus. Based on worsening symptoms alone, a secondary analysis of existing cohort data estimated that 23-32% of symptomatic adults over 50 years report significant variability in their knee symptoms. A prospectively designed cross-sectional survey and nested pen-and-paper daily diary study, designed with lay member input, found that flares were often disruptive and associated with changes in pain quality, nature of knee symptoms and increased health care utilisation, and self-care activity. Findings from the analysis of 15 patient semi-structured interviews supported these associations with flares, but also highlighted the variable nature of the pain experience and the impact 'major' flares had on their daily functioning. The participants described the differences between daily variability in pain and flares, and this highlighted the importance of using a minimum duration in flare definitions to differentiate between them.
Findings from the secondary analysis of the Knee Clinical Assessment Study (CAS(K)) data and diary study suggest that nearly a half of adults aged over 50 years with knee OA may experience an acute flare. Flares impact on daily activities and social participation, and may take a median of 8 days to settle although this appears highly variable. While not consistently demonstrated, susceptibility (for example previous knee surgery and higher body mass index) and extrinsic mechanical exposures (such as squatting and heavy lifting) are implicated as causes of acute flares in knee OA although larger-scale studies to confirm and extend these findings are needed.
| | |
| --- | --- |
| Publication Date | Jun 1, 2020 |
Files
ParryPhD2020.pdf (7.7 Mb)
PDF
Downloadable Citations