Fingerprint of Tiger Balm® By Thermal Desorption Gas Chromatography Mass Spectrometry
Aldulaimi, Omar A.; Li, Wen W.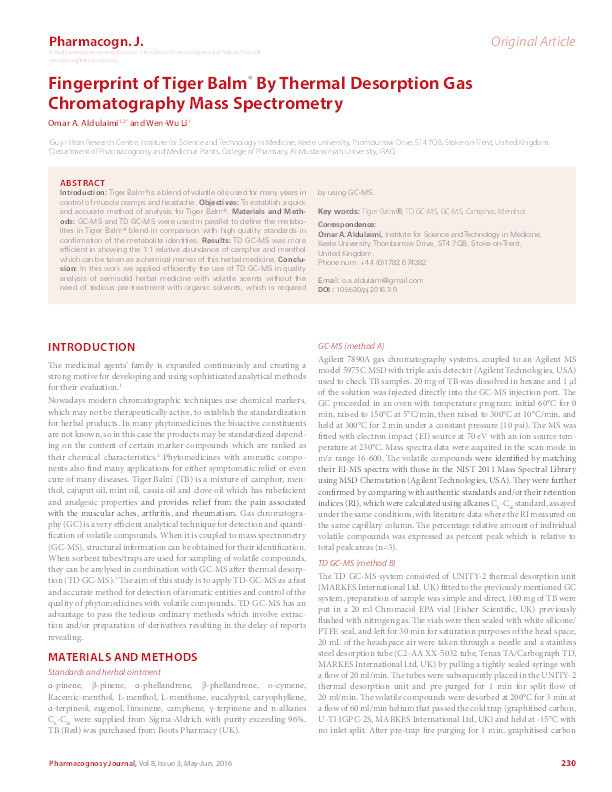 Authors
Abstract
Introduction: Tiger Balm® is a blend of volatile oils used for many years in control of muscle cramps and headache. Objectives: To establish a quick and accurate method of analysis for Tiger Balm®. Materials and Methods: GC-MS and TD GC-MS were used in parallel to define the metabolites available in Tiger Balm® blend, high quality standards were help in confirmation of the metabolites identities. Results: TD GC-MS was more efficient in showing the 1:1 relative abundance of camphor and menthol which can be taken as a chemical marker of this herbal medicine. Conclusion: In this work we applied efficiently the use of TD GC-MS in quality analysis of semisolid herbal medicine with volatile scents without the need of tedious pre-treatment with organic solvents, which is required by using GC-MS.
Files
You might also like
Downloadable Citations